The kitchen interior design in the modern design scenario is growing at a significant pace. With new styles, elements and schemes in the market each day, keeping your kitchen's aesthetics stylish is challenging. Modular kitchens have an excellent repertoire for that. Not sure how to pull off a splendid ambience? This post presents five glorious modular kitchen design ideas you need to try to ace this style!
For designing the kitchen, storage can be a massive challenge for professional and amateur designers alike. Creating functionality is of prime importance in this part of the home. Therefore, modular kitchens help you not only give a boost to your aesthetics but also present immense storage space to keep the space clutter-free!
1. Kitchen interior design with lush contrast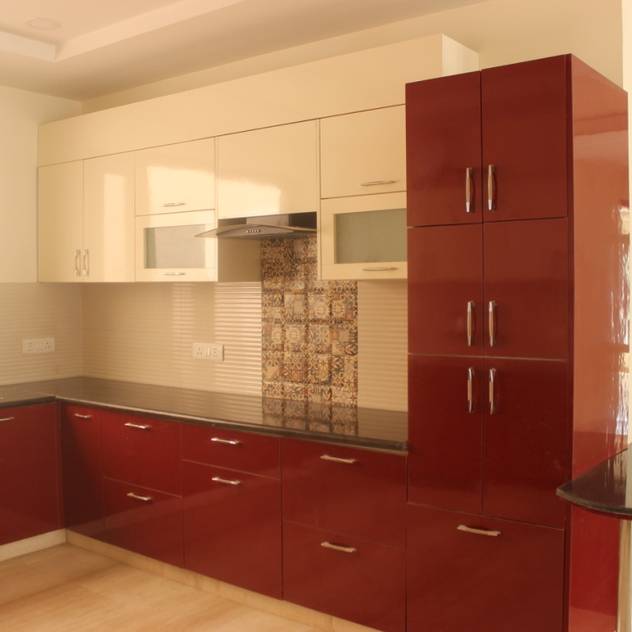 This modular kitchen presents ample storage space for all kinds of items. The lower units, the wall unit and the floor to wall unit all provide lots of space. The contrast between the wall and floor unit adds personality to the kitchen interior design.
Moreover, the breakfast bar can be used as a service table and further multiplies this design's functionality.
2. Modular kitchen design ideas: Don't ignore the backsplash!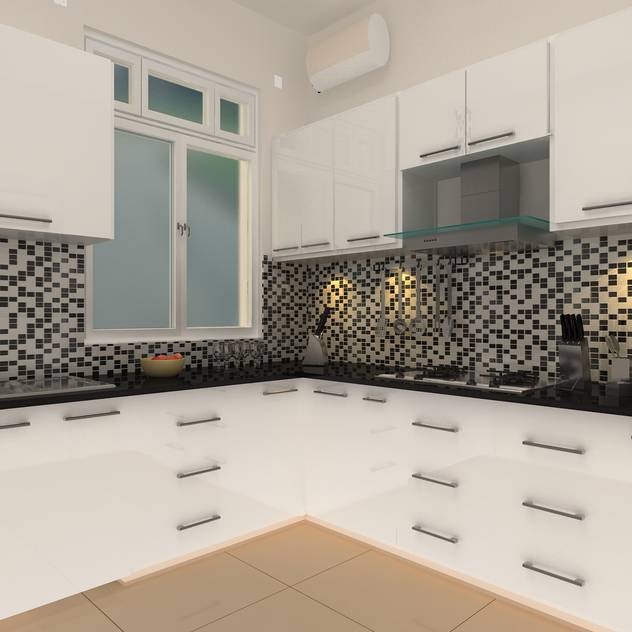 It is essential to make the most of your space. Even after you've got your modular kitchen fitted, there can be still need for some improvement.
The backsplash is an integral part of your kitchen interior design. The contrasting white and black visual dynamic is a cheeky reference to luxury and good design taste!
3. Modular kitchen design ideas: Floor to Wall cabinets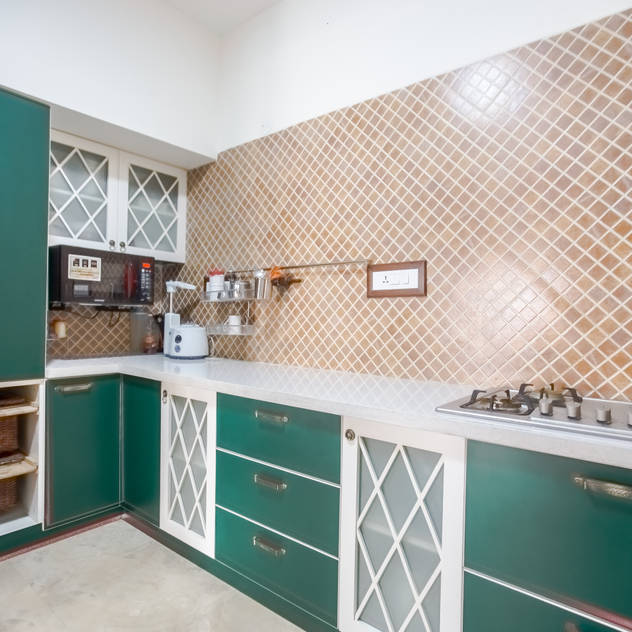 Floor to wall cabinets can sometimes help you drive away your kitchen problems. Most people are familiar with the greasy cabinets above the stove (All that butter chicken steam!).
Having the floor to wall cabinets makes your life easier. You won't have to install wall cabinets over the stove once you're getting functionality from somewhere else!
4. Modular kitchen design ideas: Cosy small kitchens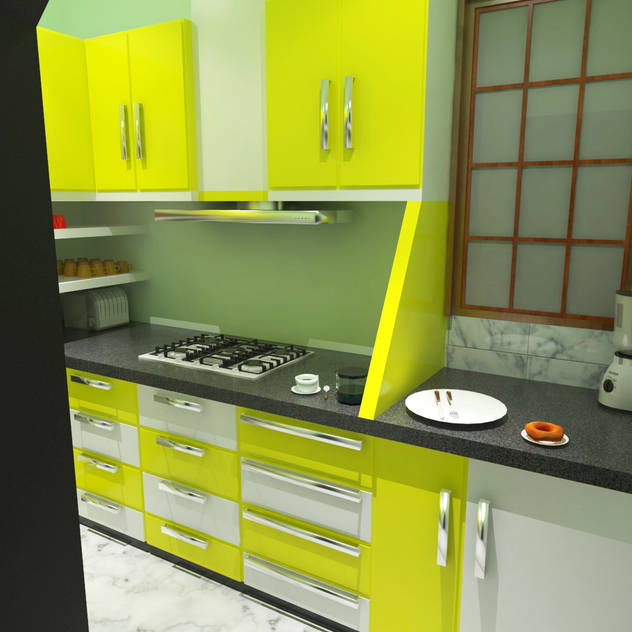 Even the smallest spaces when furnished with a modular kitchen, can appear highly organised and functional. The comforting ambience presents a plethora of opportunities for modern design needs.
5. Modular kitchen design ideas: Make the most out of it!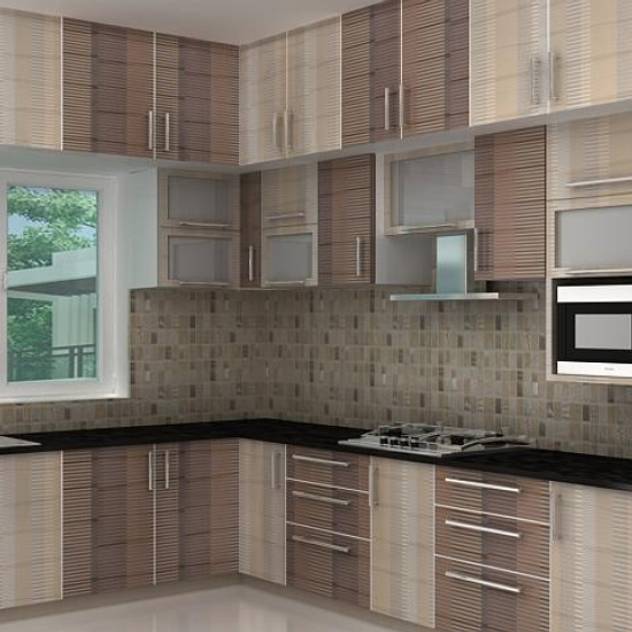 As simple as it sounds, making the most out of your kitchen interior design is better left to the experts. For modular kitchen design, you get to experiment with several cabinets and storage compartments.
There are no limits to the number of cabinets, and if you're blessed with space, we urge you to maximise as much as you can!